Horticulture is in our genes. We use that knowledge and feeling to realize tailor-made foil projects that optimally match the cultivation wishes of the grower. In doing so, we also ensure that each
foil project is carried out as efficiently as possible.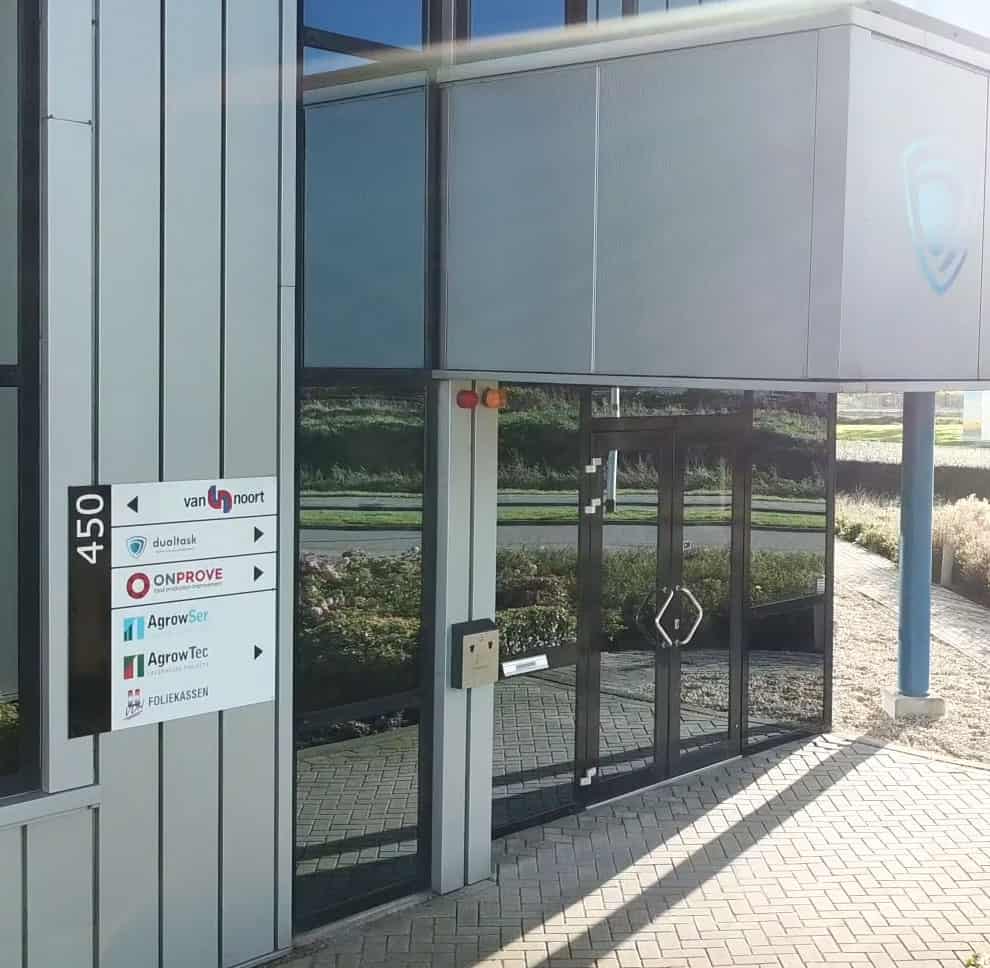 AgrowSer is located at Coenecoop 450 in Waddinxveen, centrally located in the middle of the green Heart of the Netherlands, close to highways A12 (Utrecht – The Hague) and A 20 (Gouda – Rotterdam), but by the Triangel station opposite the building Waddinxveen is also directly connected to Schiphol Airport in Amsterdam. From its office in Waddinxveen, AgrowSer organizes everything related to greenhouse construction and its production, but not all disciplines work from Waddinxveen. The production is located in Velddriel, in a warehouse of 1,500m2 with an outside area of ​​4,500m2, many of the AgrowSer components are made, but they are also processed logistically, kept the warehouse and a lot of work carried out away.
By keeping a lot of standard material in stock, AgrowSer usually responds quickly to new projects / orders, delivery of screw anchors or foundation piles, for example, which most projects start with anyway, is usually a matter of arranging drawings and transport. The teams that carry out the work for us usually leave from Velddriel, as things such as bolts, nuts, foil, etc. also come from there.
Wilt u weten hoe wij werken en wat wij voor u kunnen betekenen? Please feel free
to contact us for a talk without obligation
Klep – van Aert Aardbeien BV
admin
2022-12-14T18:46:48+00:00
Holtappels
admin
2022-12-14T18:40:17+00:00
Peter Lievre
admin
2022-12-14T18:32:16+00:00
Kwekerij W. de Jong & Zn
admin
2022-12-14T18:26:12+00:00
Klep – Vervaet-van Eeltvelde
admin
2022-12-14T18:10:17+00:00